Wheat storage silo was shipped to Canada in June, 2018. The galvanized wheat silo is used for wheat storage, it also can be used for corn, rice, paddy, barley, soybean and so on.
This wheat storage steel silo project includes 1 sets of 220m3 hopper bottom corn wheat silo, manual valve and related connection parts. The customer wants to make this silo as the silo sample, will purchase more in the future.
The hopper, rings and support steel are made of hot-dip galvanized steel sheet. All our hopper cones for grain bins are designed in accordance D-4097 or ASTM D-3299 standards for elevated cone heads. According to the stored grain products and storing situations, the hopper or cone angles are commonly designed at 45º and 60º. The structure of hopper silo depends on the type of products to be stored. In generally, free flowing products pellet products like corn, wheat, soybean and feed pellets require the hopper bottom silo with a 45° angle while powder or other material which is hard to flow fits 60° cone bottom silo storage.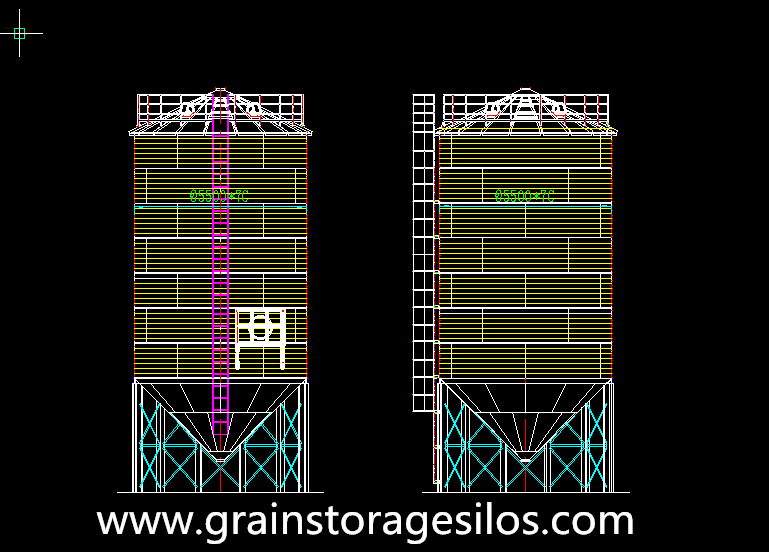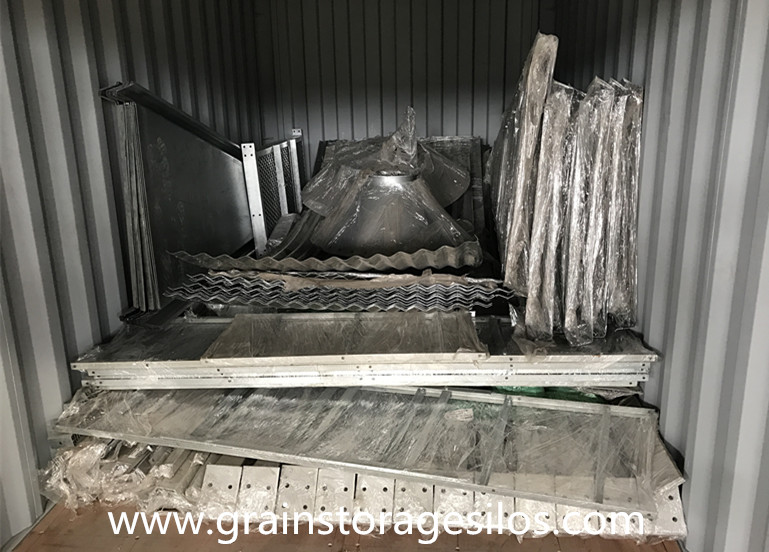 Wheat Storage Silo Specification
Model–TCZK05507
Diameter–5.5m
Volume–220m3
Ringbeam Height: 3.62m
Eave Height–11.515m
Total Height–12.78m
Silo Bottom Angle-45°
About TSE
As the professional grain storage silo manufacturers and suppliers, Shelley Engineering (TSE) had been dedicated in designing, manufacturing and supplying turn key grain storage solution for over 10 years. Our innovative, high quality products include flat bottom silos, hopper bottom silos, powder silos, feed silos, bucket elevators, drag conveyors, belt conveyors, dust collectors and grain storage control system, etc. There were more than 1,000 sets of steel storage silo projects running in domestic and 50 overseas countries since 2007. All our products are CE Certified.
Shelley Engineering (TSE) is not only manufacturing best quality grain storage silos and handling equipment products but also providing professional design and installation service. OEM, ODM, custom design and fabrication are also available. If you have any questions or inquiries,  please fill in and submit the following form, we will reply as soon as possible.