Steel silos (also called steel bins) are the efficient and economical facilities to store or handle your grains, which offer protection from outside insects and other affects as well as provide handling management conveniently. Shelley Engineering is the professional steel grain silos manufacturer dedicated in supplying turn key grain storage and handling solutions to worldwide customers. We offers the strongest and heaviest steel storage silos in the industry with capacities exceeding 10,000 MT. Our steel silo sidewall is roll-formed using high quality galvanized steel sheets; Prime high tensile steel up to 450 MPa. Thicker sidewall steel sheet allows us to provide larger silos with our designs.
The steel silo roof and body is made of corrugated galvanizing steel sheets, the galvanizing mass is 275g/㎡as standard design, according to some customers special request, 350g/㎡and 400g/㎡are options for their needs. Shelley Brand Steel Silos are anti-seismic.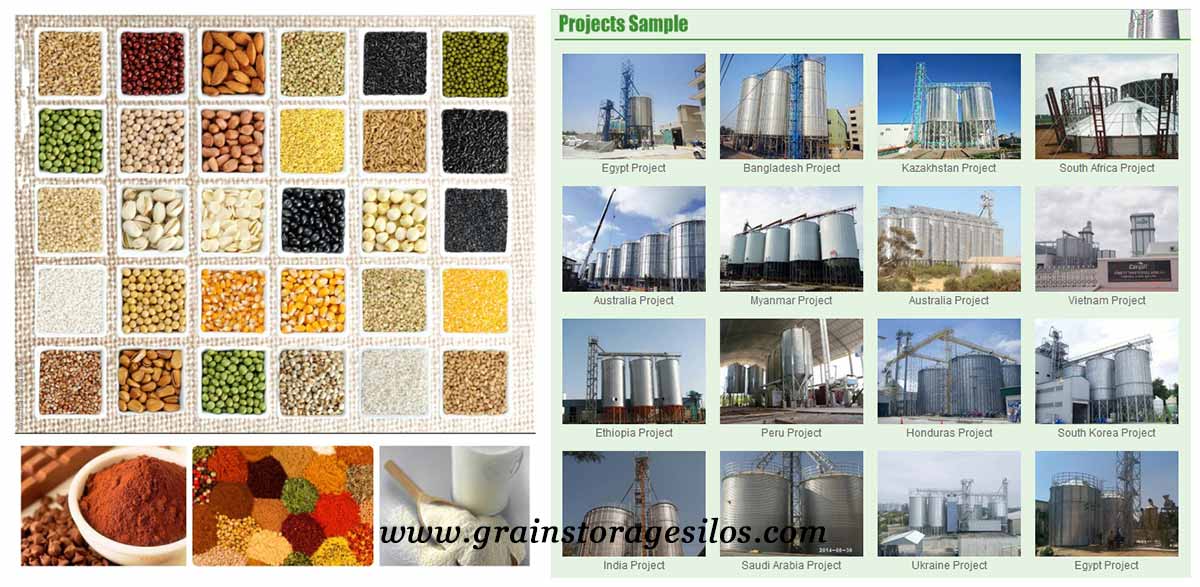 Our steel silos can store the granular, powder and liquid material. They can be widely applied to store and handle grain, oil, medical industry, brew, medicine, food , cement, coal, environmental protection, sewage treatment and so on. The stored material include grains such as soybean, maize, wheat, barley, oat, malt, rice, paddy, vegetable seeds, rice husk, semenricini, sunflower seeds,  etc and the building material such as cement, fly ash, clinker, sand, pebble, shell, hydrated lime, gypsum, Phosphine calcium etc.
As the professional grain storage silos manufacturers and suppliers, Shelley Engineering had been dedicated in designing, manufacturing and supplying innovative and high quality grain storage bins and handle equipment for more than 10 years. We had provided high competitive grain silos and solutions to over 40 countries. Our customers are from Argentina, Australia, New Zealand, America, Uganda, Ethiopia, Honduras, Iran, India, Korea, Malaysia, Canada, Myanmar, Poland, Pakistan, South Africa, Sudan, Serbia, Thailand, Ukraine and Vietnam, etc.