Starch Mill Plant Set up Corn Storage Silo Successfully
There are 2 sets of corn storage silo in the whole system. Each silo volume is 2020m3,One set of grain bucket elevator. One set of Drag chain conveyor.
The user is the very famous starch producer. The customer use the grain silo system for storing corns.So the project name is corn storage silo (maize storage silo).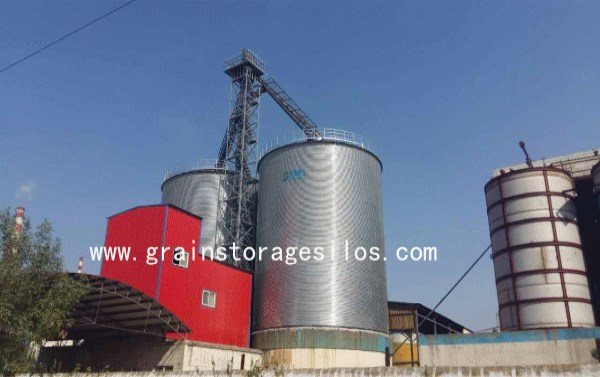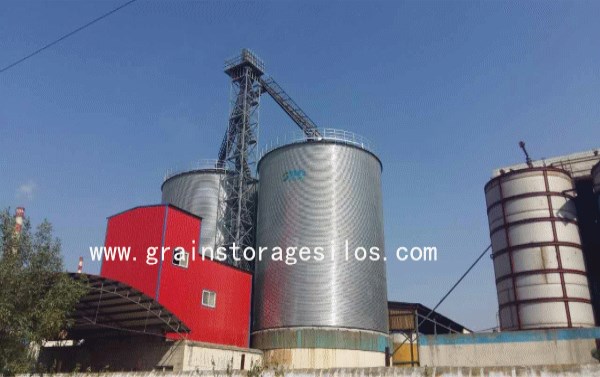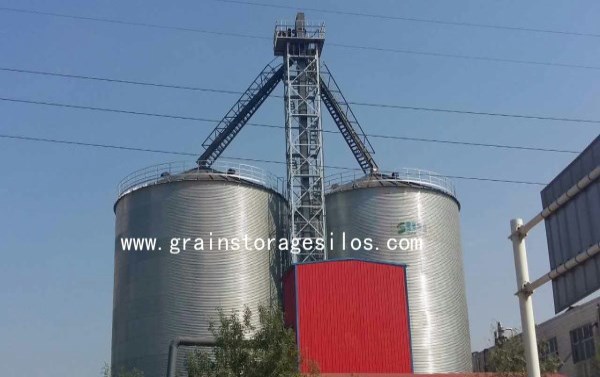 The Specification of the corn storage silo system.
Grain silo diameter : 12.8 m
Total height : 22.138 m.
Height at eave: 17.6 m.
Capacity of each maize storage silo: 1616 tons (Corn 0.8 t/m3).
Foundation type:  foundation with concrete hopper.
The Components of the corn storage silo
The grain silo includes grain silo roof and silo body.
The silo roof  is on the Keel structure (grain silo roof beams).There is the handrail around the silo roof. The ladders and manhole is the standard part for the maize storage silo roof.There are natural ventilation vents on silo roof.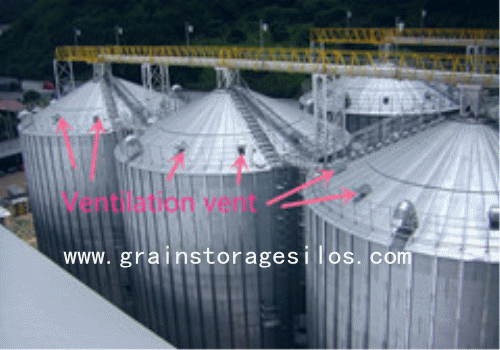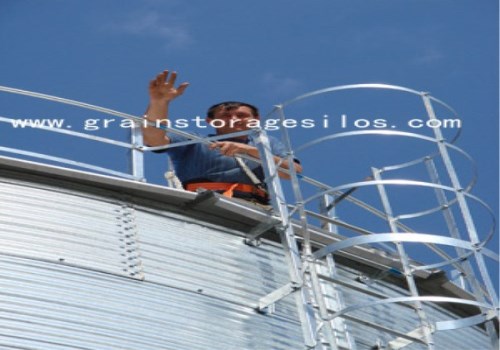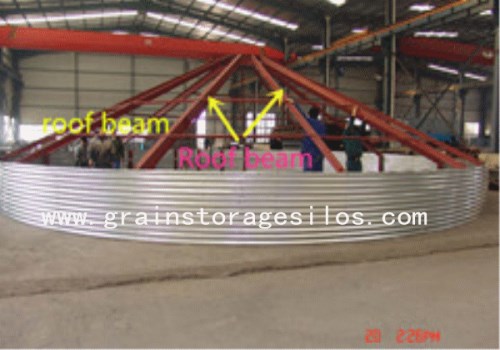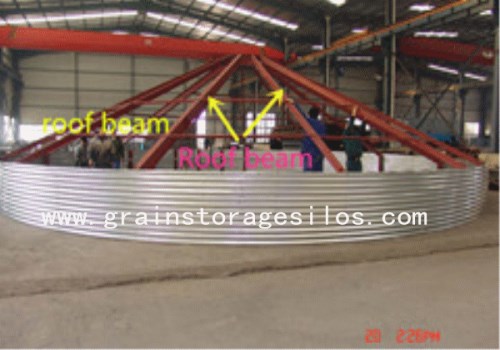 Corn storage silo body is made of galvanizing steel sheets with corrugation . The corrugation helps to make the silo body stronger.The thickness of the corn silo body sheets is ranges from  1.5 mm to 6 mm. There are vertical stiffeners for supporting the grain silo body.The grain silo wall sheet is hot dip galvanizing 275g/m2 (400g/m2). In this case the silo is anti-rusting.
There are ladders ,ladder cages and door on the corn silo body.The corn storage silos are assembly grain silo. TSE grain silo company uses the grade 10.9 dacromet bolts and nuts for assembling the sheets.There are washers and between bolts and nuts.There are rubber tapes between every 2 sheets. The whole silo is water proof.The customer don't worry about the rainy days.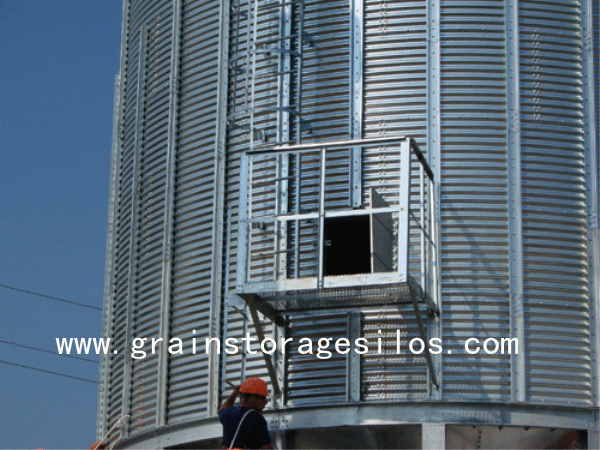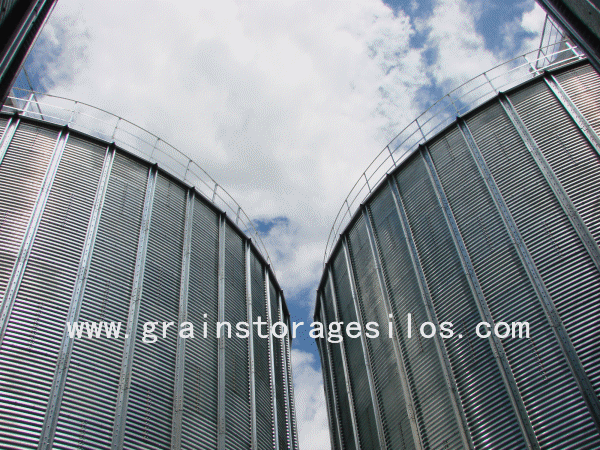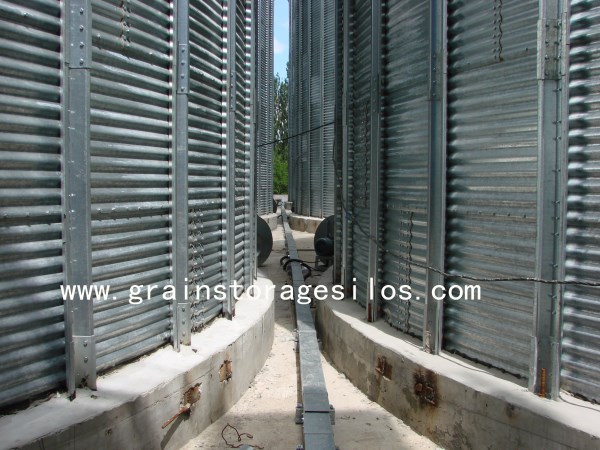 Customers use the corn Storage Silos for storage of grain. Such as sunflower seeds, soybeans, maize/corn, sorghum, rice/paddy,etc.
TSE corn storage silos (also called corn grain storage silo ) are very useful in starch mill plant,feed mill plant, poultry farm.
TSE grain silo offers the best quality ,the most reasonable price to customers.
Welcome to Visit TSE grain silo factory in Shandong, China.