Rape seed storage silo ( coleseed storage silo, linseed storage silo) project is on the installation in Inner Mongolia these days.
This rape seed storage silo project includes 4 sets of 5100m3 galvanized steel silos with insulation system, 1 set of 2200m3 grain silo, 150t /h grain bucket elevators with support tower for vertical transportation, 150t/h grain drag chain conveyors for horizontal transportation, wearproof round type grain spout, and related connection parts.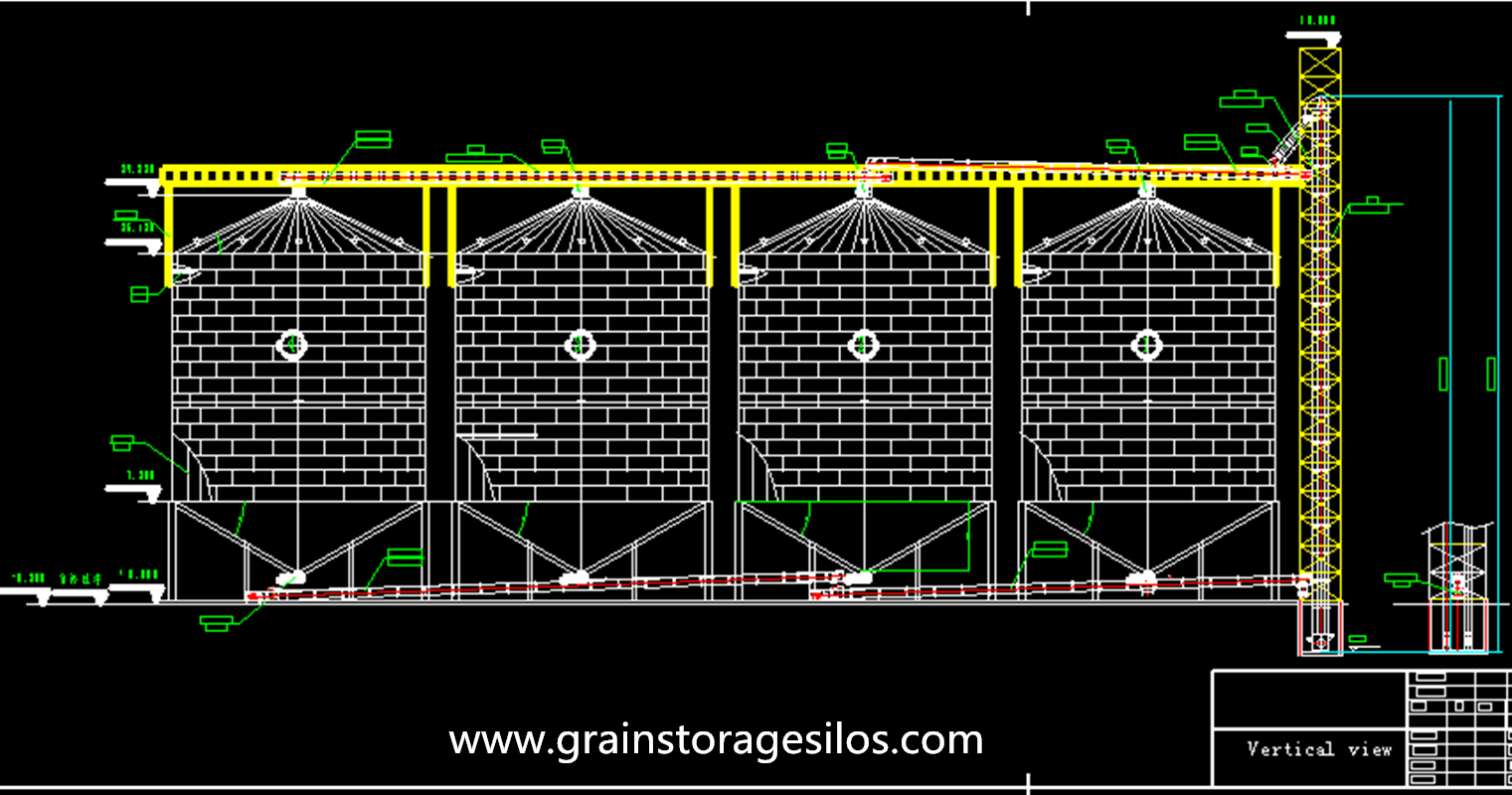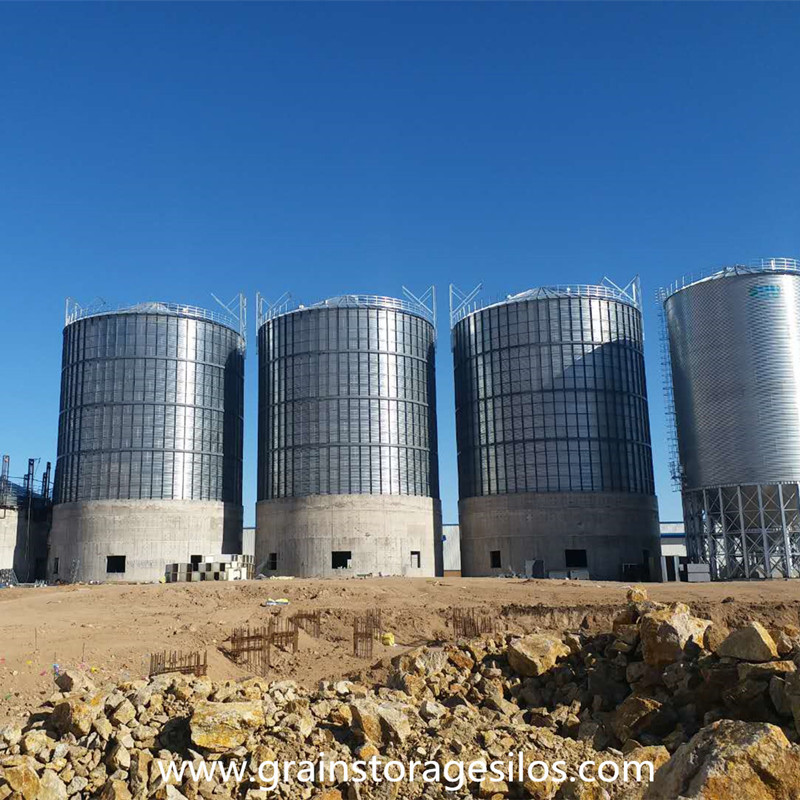 Rape seed storage silo accessories specifications
Ventilation system
Blower: 4-72№5A, 2900r/min, Air processing capacity: 7728-15455m3/h, used at the bottom of silo to blow the air into silo;
Suction fan: T35-11,1450r/min, used on the roof of silo, used to suct the air out from silo;
Ventilation pipe: Circular ventilation pipe with holes
Temperature monitoring system
There are sensors every 2.5m on each cable from top to the bottom; One set of software .
Level indicator
ZL-II, Blocking-rotating type, 2sets per silo
This rape seed storage silo project is in Manzhouli city, Hulunbeier city, Inner Mongolia. The silos are not only used for rape seed storage, also can be used for other grain such as corn, wheat, rice, barley storage. Now the grain silo project is still on the installation, if you are interested in it, warmly welcome to come to the silo site for a look.
About TSE
As the professional grain storage silo manufacturers and suppliers, Shelley Engineering (TSE) had been dedicated in designing, manufacturing and supplying turn key grain storage solution for over 10 years. Our innovative, high quality products include flat bottom silos, hopper bottom silos, powder silos, feed silos, bucket elevators, drag conveyors, belt conveyors, dust collectors and grain storage control system, etc. There were more than 1,000 sets of steel storage silo projects running in domestic and 50 overseas countries since 2007. All our products are CE Certified.
Shelley Engineering (TSE) is not only manufacturing best quality grain storage silos and handling equipment products but also providing professional design and installation service. OEM, ODM, custom design and fabrication are also available. If you have any questions or inquiries,  please fill in and submit the following form, we will reply as soon as possible.