Fertilizer Pellet Storage Silo project installation has been finished in Qatar in March, 2018. The cone bottom silo is used for fertilizer pellet storage, also can be used to store wheat, corn, paddy, rice or any type of granules, and also TSE provides the silo for wheat/corn flour, cement, sand or any type of powder.
Since the density(t/m3) of the fertilizer pellet is a little bigger than normal pellet like corn, wheat, rice, we designed and fabricated the thicker steel sheet for this project. The cone bottom silo body, hopper silo roof and silo hopper are all made of hot-dip galvanized steel sheets. Then it will reduce the possibility of sulfur corrosion. The steel silo legs are made of carbon steel sheet with paint.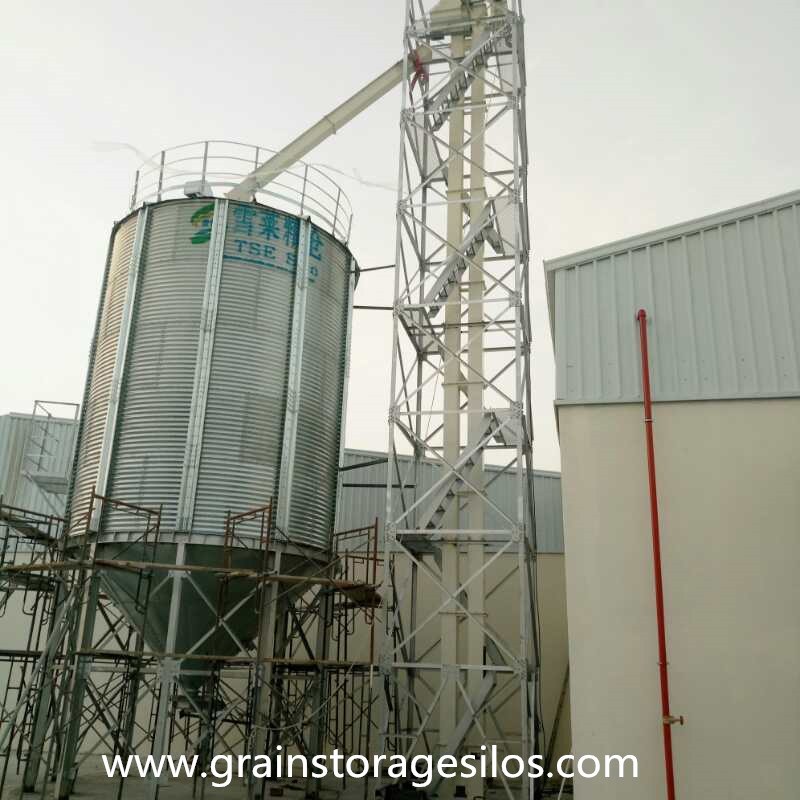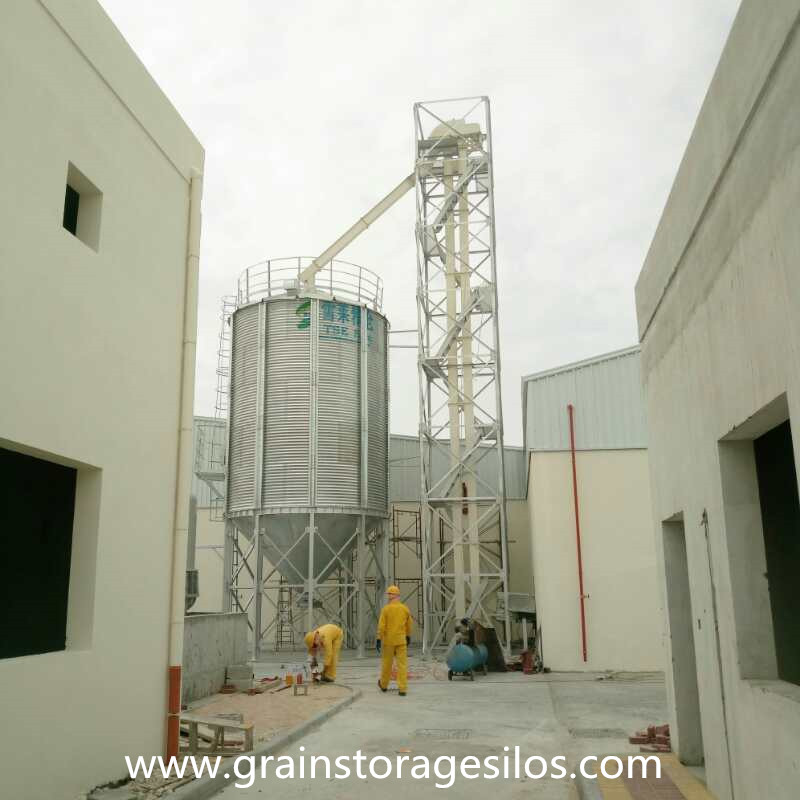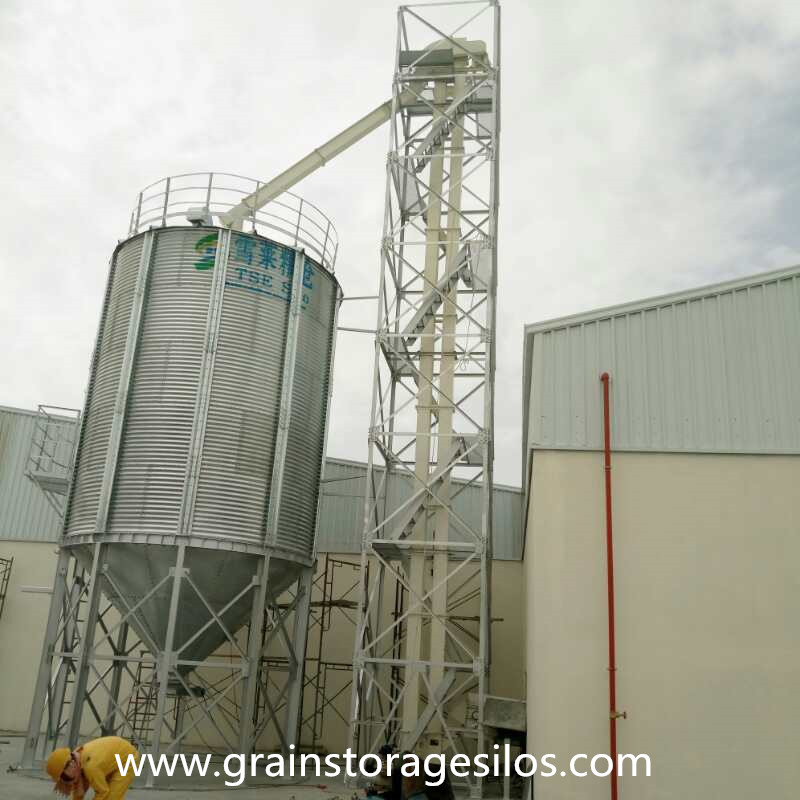 The Fertilizer Pellet Storage Silo Project in Qatar including the storage silo, bucket elevator for vertical conveying, belt conveyor for horizontal conveying.
Fertilizer Pellet Storage Silo specification
Model: TCZK05506
Diameter: 5.5m
Volume: 200m3
Total height: 11.66m
Bucket Elevator Specification
Model: TDTG30/16
Capacity: 10T/H
Height: 16M
Power: 2.2KW
Tower Specification
Model: TJ20
Square size:  2000*2000mm
Length: 16M
Belt Conveyor Specification
Model: TDSG40
Capacity: 10T/H
Height: 9M
Power: 3KW
About TSE
As the professional grain storage silo manufacturers and suppliers, Shelley Engineering (TSE) had been dedicated in designing, manufacturing and supplying turn key grain storage solution for over 10 years. Our innovative, high quality products include flat bottom silos, hopper bottom silos, powder silos, feed silos, bucket elevators, drag conveyors, belt conveyors, dust collectors and grain storage control system, etc. There were more than 1,000 sets of steel storage silo projects running in domestic and 50 overseas countries since 2007. All our products are CE Certified.
Shelley Engineering (TSE) is not only manufacturing best quality grain storage silos and handling equipment products but also providing professional design and installation service. OEM, ODM, custom design and fabrication are also available. If you have any questions or inquiries,  please fill in and submit the following form, we will reply as soon as possible.