Steel Grain Bins (also called steel grain silos) are the efficient and economical facilities to handle your grains, which offer protection from outside insects and other affects as well as provide handling management conveniently.  When feeding grains into the steel bins or steel silos. The following step should be followed.
1. Choose the number of steel grain bins which need feeding. And open the silo roof valve after closed the silo bottom valve and entrance of steel bin wall. Then open the filling equipment .
2. We should feed the material at the centre filling hole to ensure that the material could load to the steel bin in vertical condition. Otherwise it would cause unbalance loading and worn-out of silo plate. Please take the right actions if necessary.
3. The maximum height of feeding is by the alarm of upper level indicator. We must take manual record if there was no level indicator. Never over load. Under normal circumstances, the height of contact part between material and silo plate should be inferior to upper limb of steel silo body(200mm is suitable).
4. The naked flame and spark are strictly prohibit while feeding the steel grain bins. The lighting and motor-driven equipment must meet explosion-proof application requirements .
5. While feeding, the ventilation vents in the steel bin roof must open (in rainy day, the manhole can be closed) to reduce the dust concentration in storage silos (with grain inside) . The deduster must be open when feeding cement to the steel grain bins.
6. While feeding, never allow personnel to enter the steel silo. If it is necessary to enter into the steel silo, the material feeding should be stopped. And low down the dust concentration to the allow band .
7. After filling up the steel grain bins, please close the steel bin roof inlet.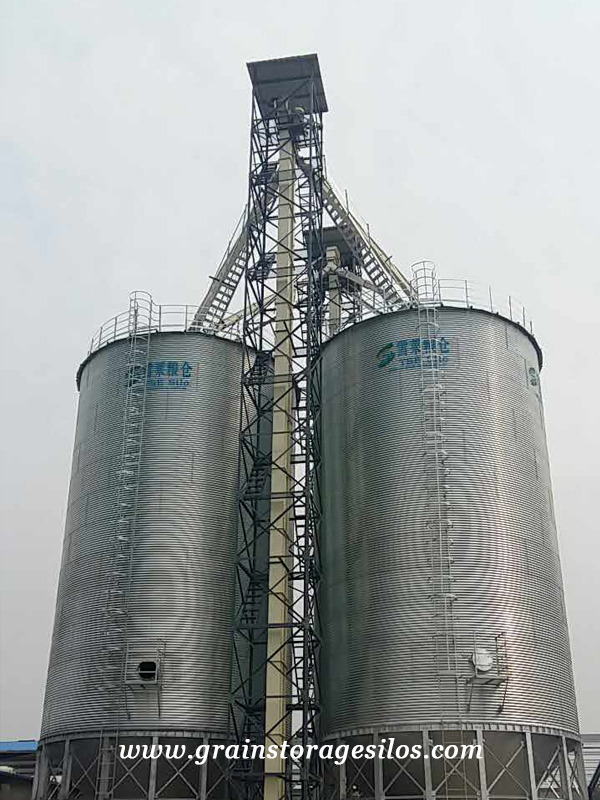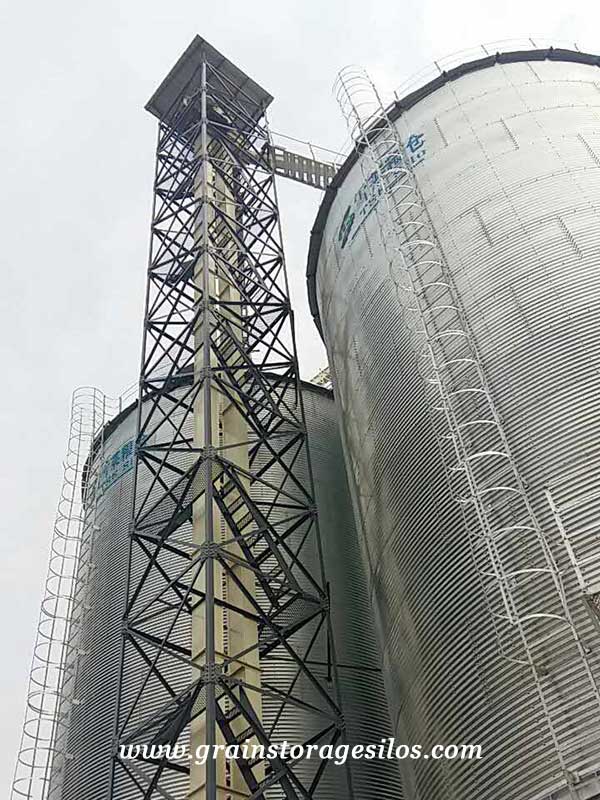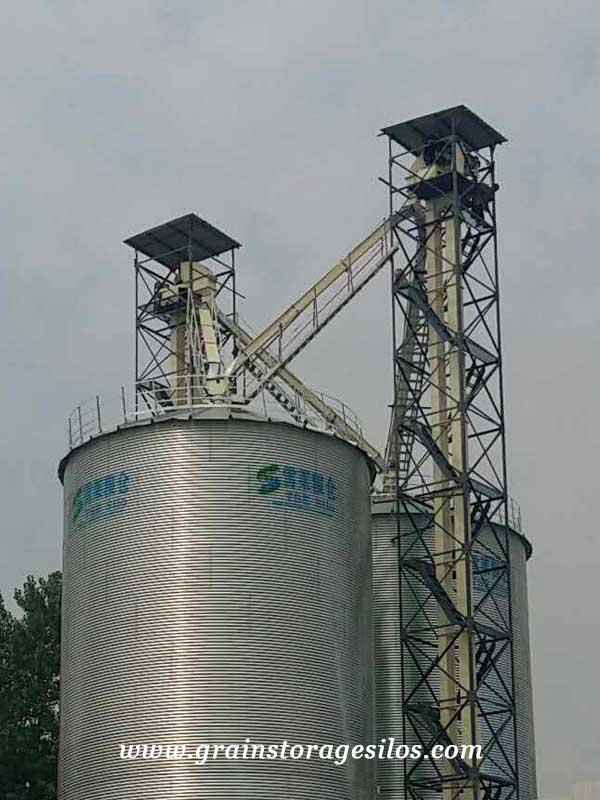 As the professional grain storage silos manufacturer, Shelley Engineering had been dedicated in designing, manufacturing and supplying innovative and high quality steel storage bins and handle equipments for more than 10 years.  Our set of steel silo products and solutions can satisfy your grain storage requirements by our solid technologies and professional staffs. We had provided high competitive grain storage bins and solutions to over 40 countries. Our customers are from Argentina, Australia, New Zealand, America, Uganda, Ethiopia, Honduras, Iran, India, Korea, Malaysia, Myanmar, Poland, Pakistan, South Africa, Sudan, Serbia, Thailand, Ukraine and Vietnam, etc.