Bulk grain storage silo project is run well in Weifang city, Shandong province in June, 2018. The bulk grain storage silo is used for corn storage, it also can be used for wheat, rice, paddy, barley, soybean and so on.
This bulk grain storage silo project includes 2 sets of 410m3 corn storage silo and 1 set of 340m3 maize storage silo, 60t /h grain cleaning system and dedusting system, 2 sets of 60t/h grain bucket elevator with support tower for vertical transportation, 5 sets of 60t/h grain drag conveyor for horizontal transportation, ventilation system, temperature monitoring system, level indicator, waterproof round type grain spout, related connection parts and Electric Control System.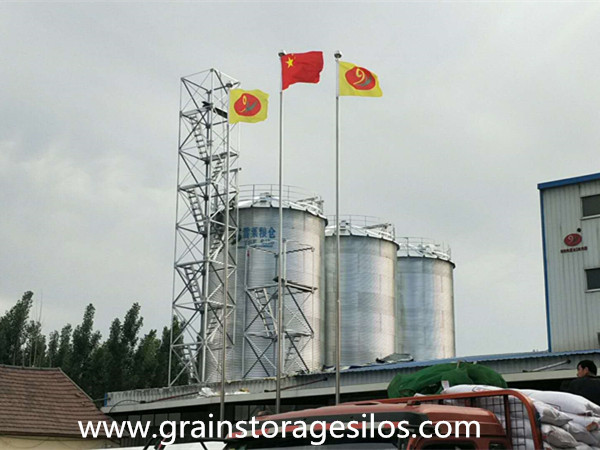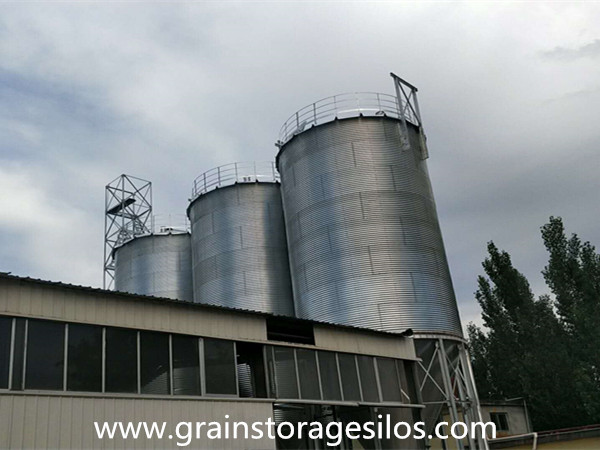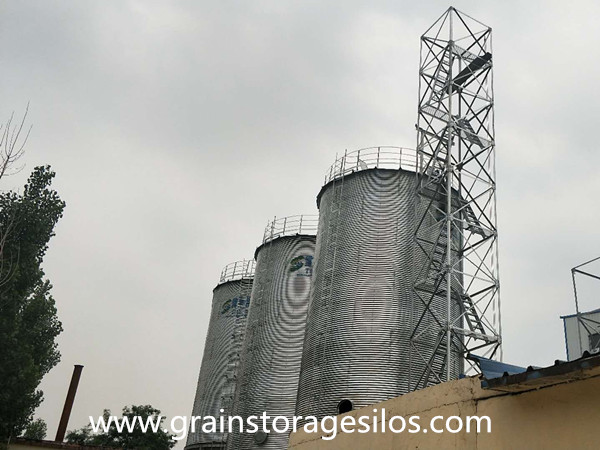 Bulk grain storage silo specifications
Bulk grain storage silo is made of hot dip galvanized steel sheet with 275g/m2 coating mass. Can be used for more than 25 years. Also we could customize 350g/m2, 450g/m2 galvanized coating for customer's requirement.
Silo Model–TCZK06410
Diameter–6.4m
Volume–411m3
Ringbeam Height: 4.07m
Eave Height–15.325m
Total Height–16.81m
Silo Bottom Angle-45°
Silo Model–TCZK06408
Diameter–6.4m
Volume–339m3
Ringbeam Height: 4.07m
Eave Height–13.085m
Total Height–14.57m
Silo Bottom Angle-60°
About TSE
As the professional grain storage silo manufacturers and suppliers, Shelley Engineering (TSE) had been dedicated in designing, manufacturing and supplying turn key grain storage solution for over 10 years. Our innovative, high quality products include flat bottom silos, hopper bottom silos, powder silos, feed silos, bucket elevators, drag conveyors, belt conveyors, dust collectors and grain storage control system, etc. There were more than 1,000 sets of steel storage silo projects running in domestic and 50 overseas countries since 2007. All our products are CE Certified.
Shelley Engineering (TSE) is not only manufacturing best quality grain storage silos and handling equipment products but also providing professional design and installation service. OEM, ODM, custom design and fabrication are also available. If you have any questions or inquiries,  please fill in and submit the following form, we will reply as soon as possible.