Barley storage silo is well running in brewery at the end of 2017, the brewery named Taishan Brewery Group. Taishan Brewery Group is very famous in brewery market in China. TSE steel silo can not only be used for brewery, also can be used for grain trading company, grain milling, bakery, feed company, biology and chemical industry, etc.
Taishan Brewery Group has existing barley storage silos already, now they increased one set of 240m3 barley storage silo with drag conveyor for horizontal transportation. All the silos will be used in same system.
Barley storage silo specification
Model: TCZK04512 (hopper bottom steel silo)
Diameter: 4.5m
Volume: 240m3
Total height: 18m
Drag conveyor specification
Model: TGSS32
Capacity: 50T/H
Length: 20.4M
Power: 11KW
Catwalk specification
Length: 12M
Width: 1200MM
Height: 1200MM
Ventilation system
Anti-explosion blower: used at the bottom of silo to blow the air into silo
Suction fan: used to suck the air out from silo
Ventilation pipe: Circular ventilation pipe around the grain silo hopper inside and outside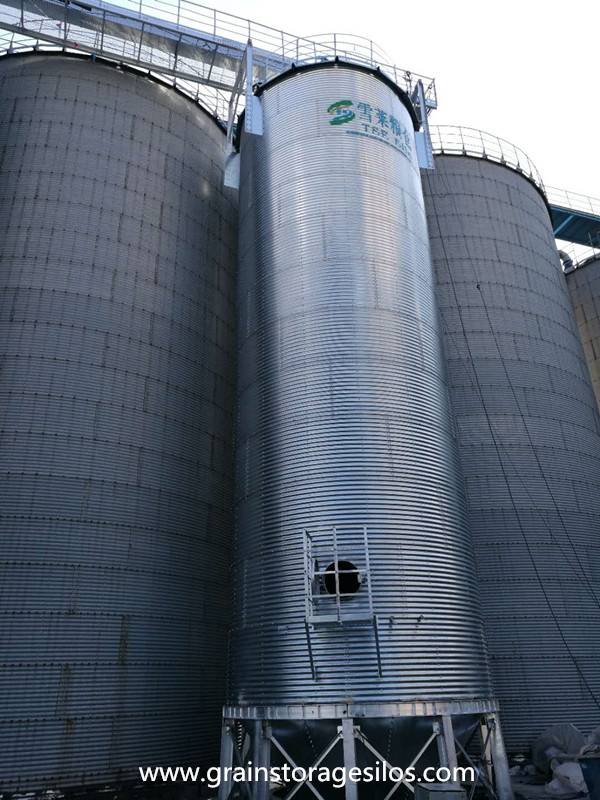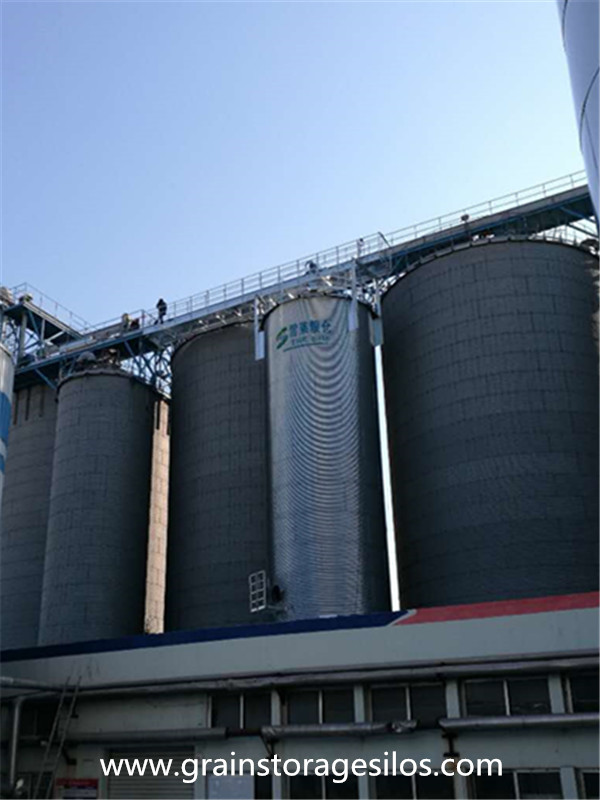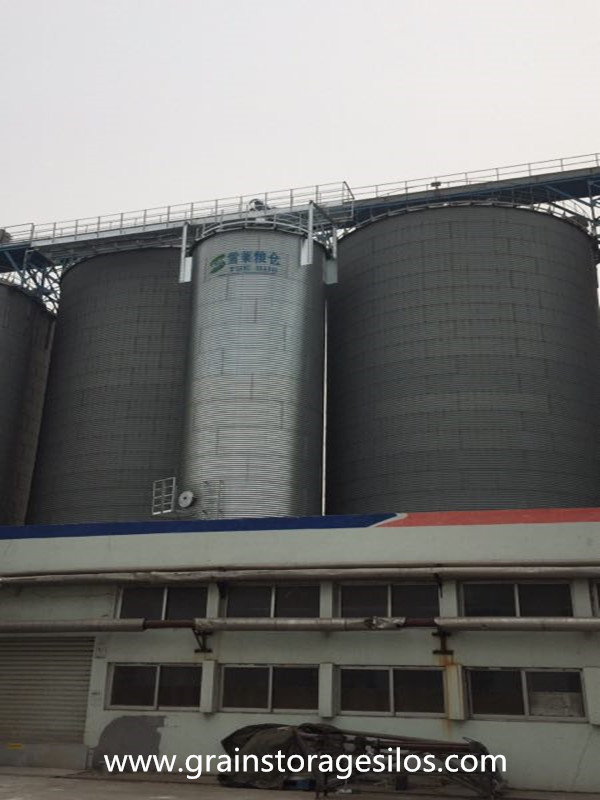 The new barley storage silo will use the existing bucket elevator to fill in the silo through the drag conveyor, the steel silo roof catwalk will be used to support the drag conveyor and easy maintenance. For the grain security storage purpose, TSE provides the temperature & moisture monitoring system (also called grain temperature and moisture testing sensor) to help the customers get data every minute from inside and outside of each grain storage silo. It shows the temperature of the grain around the sensor , and the moisture of the air inside and outside the barley storage silo. The customer can know the grains condition by reading the date sheet.
About TSE
As the professional grain storage silo manufacturers and suppliers, Shelley Engineering (TSE) had been dedicated in designing, manufacturing and supplying turn key grain storage solution for over 10 years. Our innovative, high quality products include flat bottom silos, hopper bottom silos, powder silos, feed silos, bucket elevators, drag conveyors, belt conveyors, dust collectors and grain storage control system, etc. There were more than 1,000 sets of steel storage silo projects running in domestic and 50 overseas countries since 2007. All our products are CE Certified.
Shelley Engineering (TSE) is not only manufacturing best quality grain storage silos and handling equipment products but also providing professional design and installation service. OEM, ODM, custom design and fabrication are also available. If you have any questions or inquiries,  please fill in and submit the following form, we will reply as soon as possible.