2 Sets 400 tons grain storage silo in Kazakhstan are running well.
TSE grain silo company has made 2 sets grain storage silos in Kazakhstan in the year 2015.They are running very well now.
The customer is from USA, the silos are used on his farm in Kazakhstan for popcorn corn storage. There are grain silos and bucket elevators in this system.
The grain silo is 400 tons each.The bucket elevator and drag chain conveyor is 40 t/h.
The customer loads the popcorn to the silo by one intake belt conveyor and bucket elevator.
The customer use the drag conveyor at the bottom of the silo for discharging the popcorn.After discharging from the silos, the popcorn will be sent to the factory for production.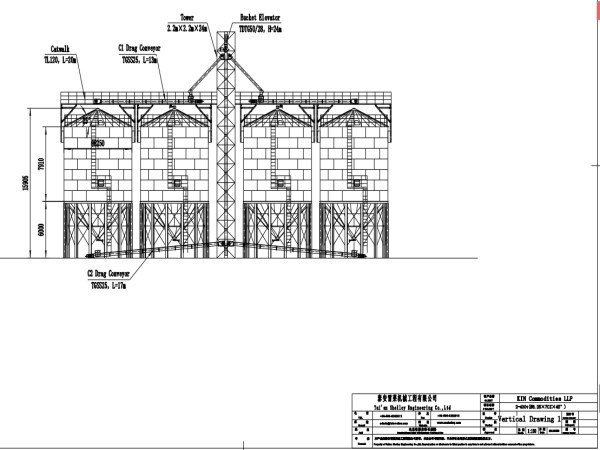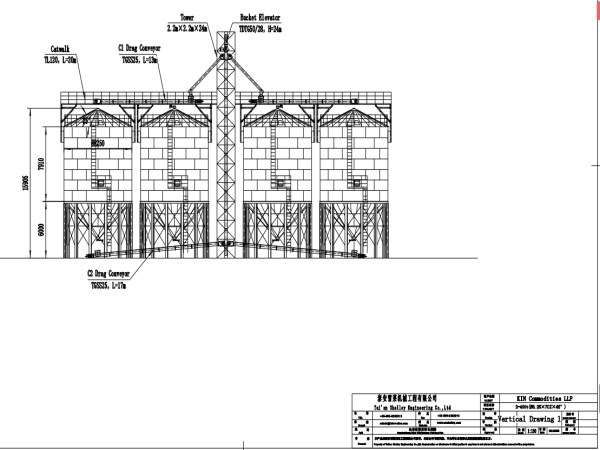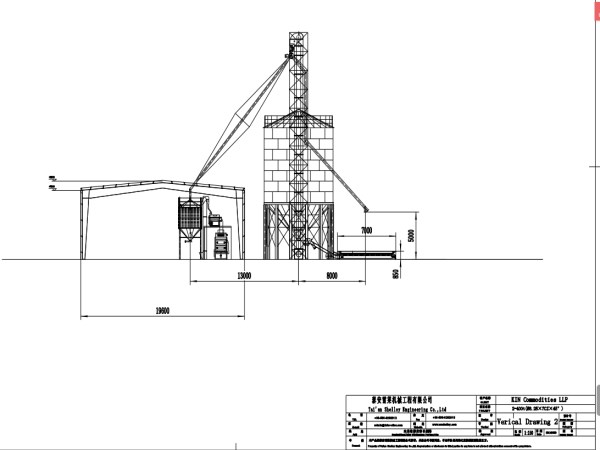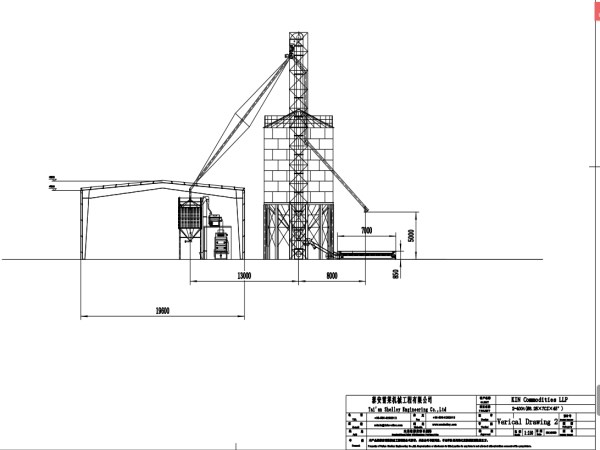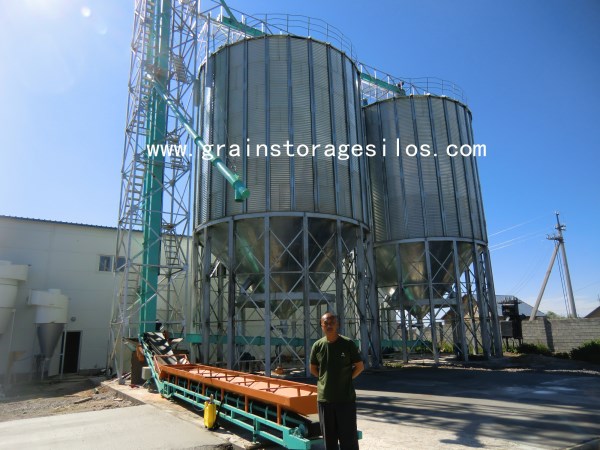 Grain Storage Silo specification in this system
Hopper Bottom Steel Silo φ8.25×7CZ×45°
Popcorn density: 0.81 t/m³;
Total Volume of the grain storage silo: 528 m³/set;
Capacity: 427 t;
Diameter: 8.25 m;
Ring Beam Height 6.0 m,
Grain Silo body height: 7.91 m;
Total Height 15.9 m;
Silo roof angle is 25°;
Rings of the grain silo body: rings.
Hopper bottom angle :45°
Corn silo self weight: 15 tons / set
The grain storage silo is made of high quality galvanized sheet. Zinc coating thickness is 275 g /㎡.
Silo roof  has safeguard, manhole, roof ventilation window, roof simple ladder.
The corn Silo body includes inside and outside ladder, silo door and platform; Outside Stiffener. legs are painting.
The grain storage silo hopper and legs are hot dip galvanized 450 g/m2.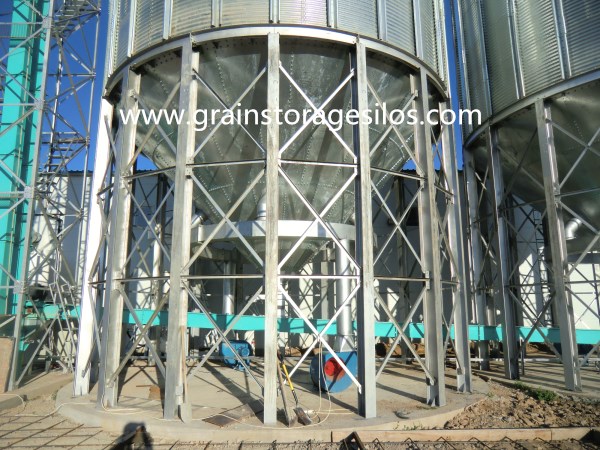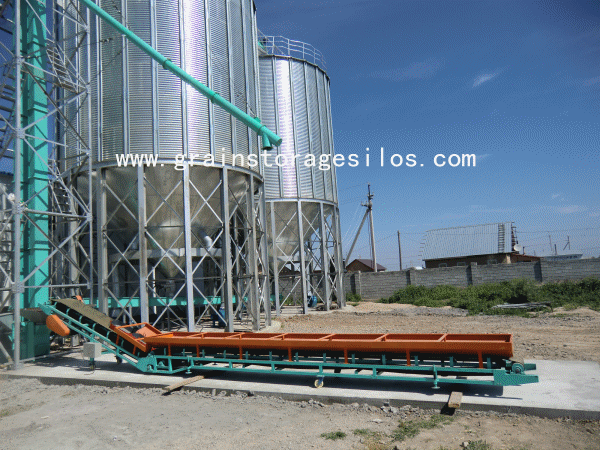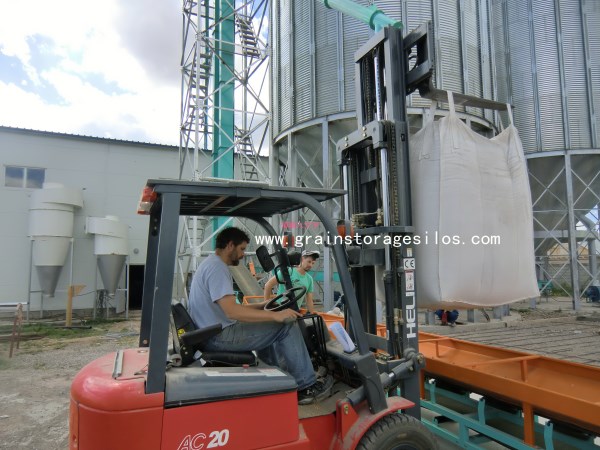 TSE grain storage silos are very  popular in the world.
There are many customers from all over the world bought the grain silos from TSE company . They are from flour mill,starch mill , rice mill,popcorn company etc.
The grain storage silo can help the customers to save the basic cost . It is  mechanically running, no need too many workers. It helps to save 2-3 workers for loading the grain.
The grain silos can help the customers to make profit in short time. Because the customers can buy and store the corn or wheat in the harvesting season with low price. After drying and store in the grain silo system for 2-3 months. The price of the corn or wheat probably  increases by 3 times.In this case, the more grains you kept in the grain storage silos, the more profit you will get.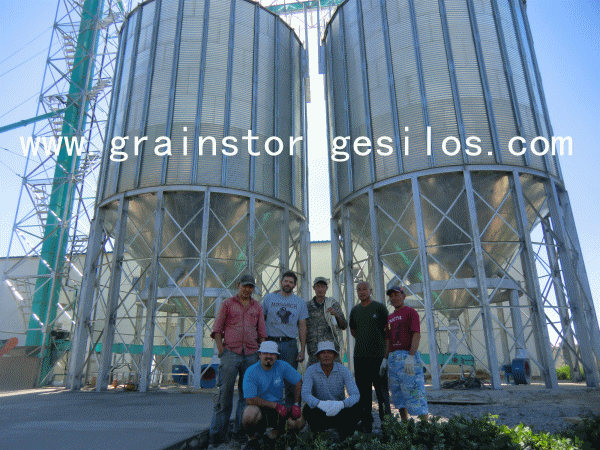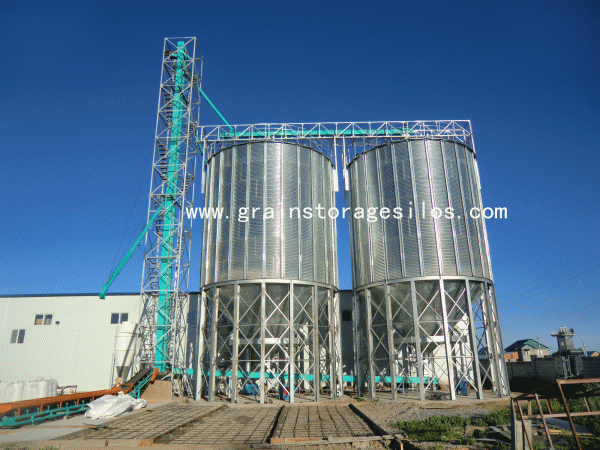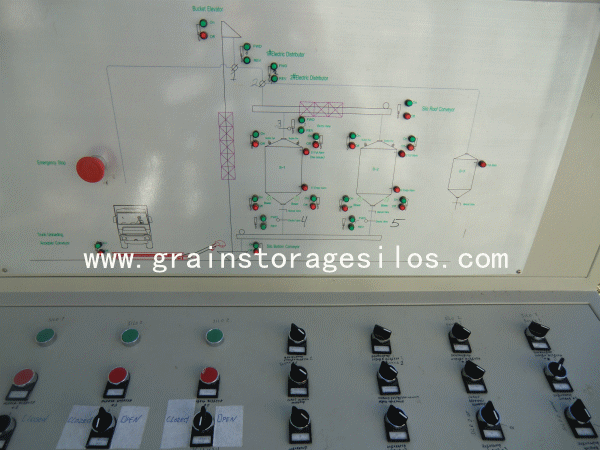 TSE grain silo company has the customers from USA,CANADA,AUSTRIA,NEW ZEALAND ETC. More than 50 countries in the word.
Welcome to visit our factory .